October 20th, 2009:
Today was so nice out! The kids and I played out in the backyard the majority of the day. We played in the leaves and they were jumping on the trampoline. I love fall!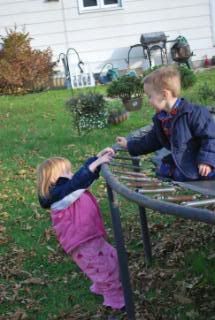 Ty trying to help Kate up.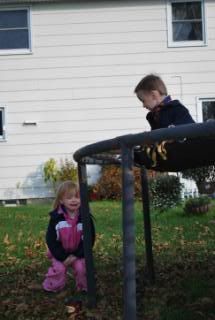 Kate upset because she wanted up!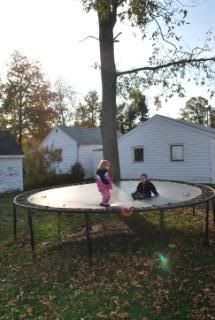 Jump!