This weekend was alot of fun!
Friday
night I made cupcakes with the kids. I let them frost and sprinkle a few. It was so funny watching them try to frost the cupcakes as they were covering themselves in frosting at the same time! They were both eating too before I could get them set up!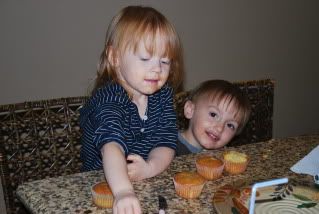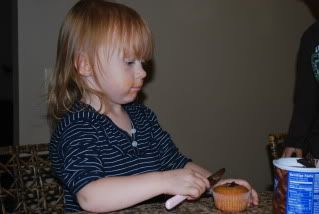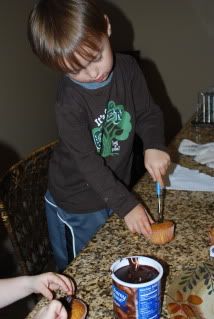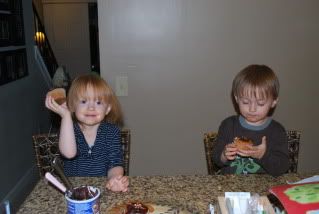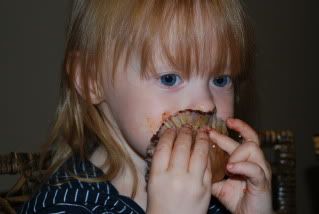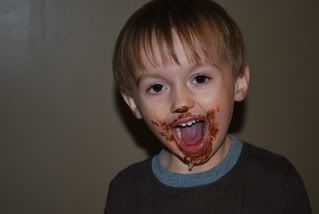 Saturday
I took the kids with my family to visit the Mayor Brothers cider mill. It was so busy inside! As soon as we walked in, Kate and Ty spotted these big brownie slices with m&m topping inside the glass bakery case. They had the widest eyes and thier faces pressed up against the glass. We waited inline to get donuts and cider and ofcoarse a brownie! Someone had purchased all the m&m ones though so we settled for a rainbow sprinkle one which was just as good i'm sure! After we left the cider mill we went to the South Gate plaza to do some shopping. We took the kids into the dollar store to pick out a few things. After we left there we walked the sidewalks and ran into a clown who was making balloween animals for the kids. Kate was presented a flower and Ty a spider. They were so cute! Later that night Tim and I went out with our old neighbors for some drinks. It was fun to go out and have some drinks and conversation!
Sunday
was a lazy day at home! We did some cleaning and played board games and watched movies. It was too chilly outside to go out. Lilly had a first though. She loves to kich her feet so we brought up her jumperoo to bounce around in and she had a ball! She was laughing and smiling and bouncing around!