I love being able to celebrate Thanksgiving twice a year, once in October and once in November! It is always great to get together with our family in Canada because we do not see them as much as we would like too because of the distance! Kate, Ty and Lukas are all at the age now where they can play and have fun together.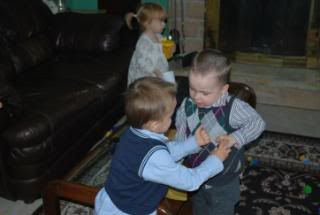 ....well most of the time they are getting along!
Lilly and Brier had a great time too. They were smiling and laughing at each other!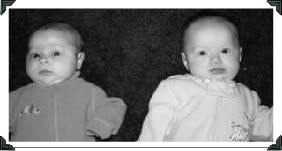 This year we did things differently and ordered in. I was suprised that we were going to be having Kentucky Frid Chicken for dinner but it was actually really good and stress free. We had alot of fun visiting with the family and miss everyone already!